Navigate to: Music Area > Music Planning
The music planning page is the perfect way for directors to quickly schedule rehearsals by allotting time to songs per rehearsal in an easy to use grid format.

Here, you can see the time - in minutes - alloted for each song per event. Below the event name, there's also a running total for the total time scheduled for the event.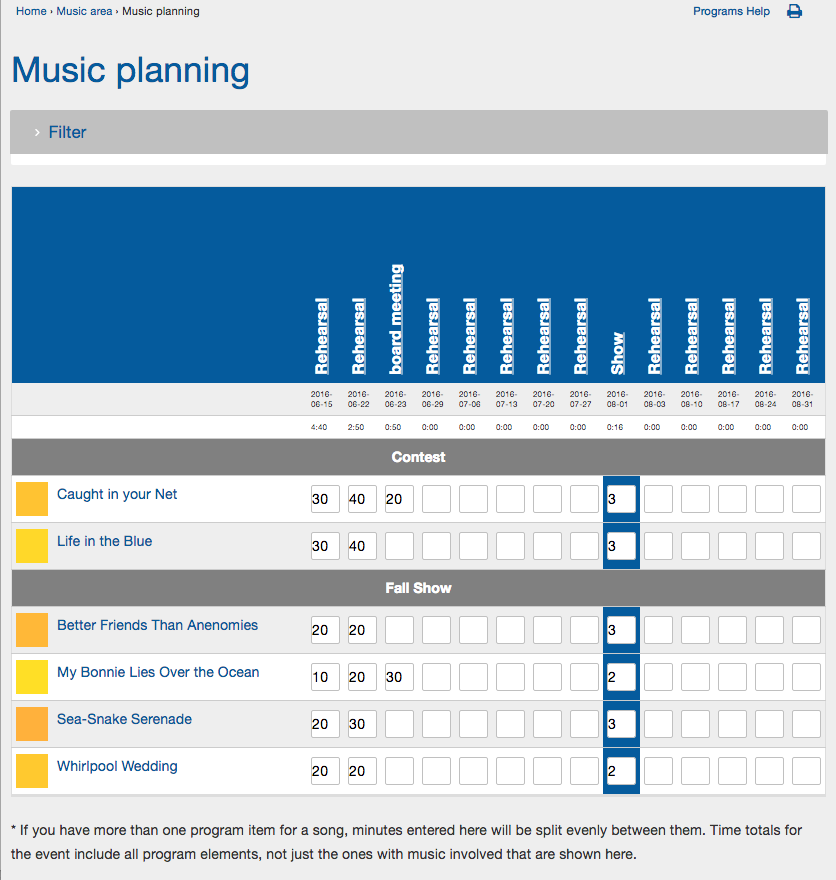 There's no need to save any changes on this page - it will auto save and update to the programs for each event.
Note: The songs and times will be saved to the program for an event, but the activities will still have to be updated on the individual program page.
A vertical coloured bar denotes an event that is in the "performance" event category.
Also, you can use the filters at the top of the page to only work with certain types of events.