The Download report: Keep track of file downloads
Download tracking allows you to keep tabs on what files users have been downloading and how many times. This can be useful for making note of any royality fees that may need to be paid.
NOTE: For audio files - such as learning tracks - each time it's played in the browser is counted as one download. If a user plays all learning tracks on the website, this will result in higher download counts.
View Downloads
Got to: Music area > Download report
The report will show the raw file names - not the descriptions you may have entered.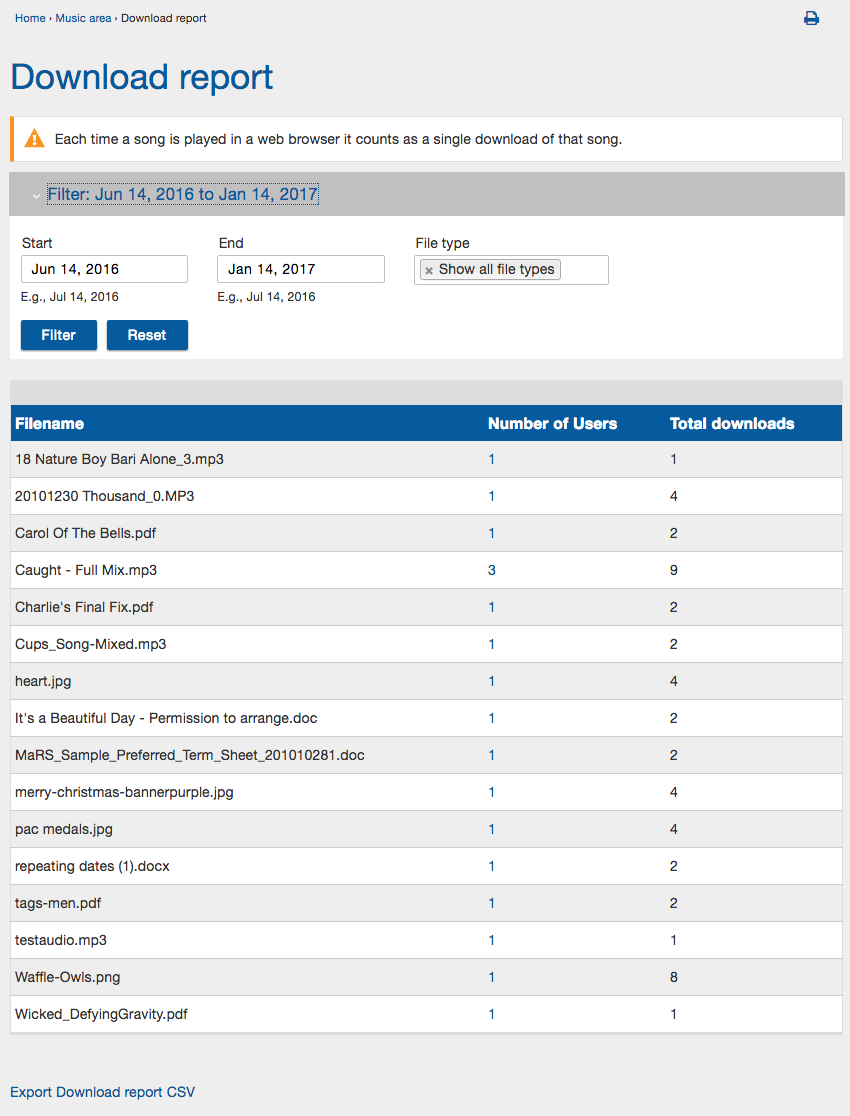 Filter the results
Use the filters at the top to filter by: date and/or file type.
Click on the filter heading to expand the options.
Export the list
Click on the "Export Download report CSV" link on the bottom left
View who has downloaded a file
Click the numbers in the "Number of Users" column to view a list of each user who has downloaded a file and how many times.
---
keywords: file download, download, download report, royalties tracking