Add, edit, or delete an Image Gallery
Note: Image galleries can only be created by Site Admins.
First, navigate to the Image gallery page.
More > Image gallery
On that page, you can choose to create a new gallery by using the quick link on the top right hand corber, or edit an existing gallery by clicking on the gallery title.
When creating a new image gallery, you'll need to include a title, and at least one image.
Uploading a lot of photos? You may wish to use the "Advanced Upload" to drag and drop multiple files. Or, you can use the file attach method.
The images will show in a list. The image at the top of the list will be used at the cover photo. You can move them using the cross-arrows on the left hand side. If you wish to delete a photo, use the "remove" button on the right.
Remember to save the page!
---
If you need to edit the gallery, click on the edit tab.
Inside the image gallery, you'll see small thumbnail images. You can click on them to expand them and view them full size.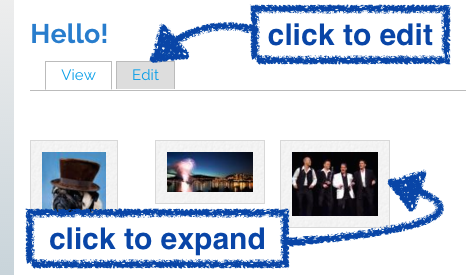 You can delete a gallery using the delete button on the edit tab.
---
Expanded view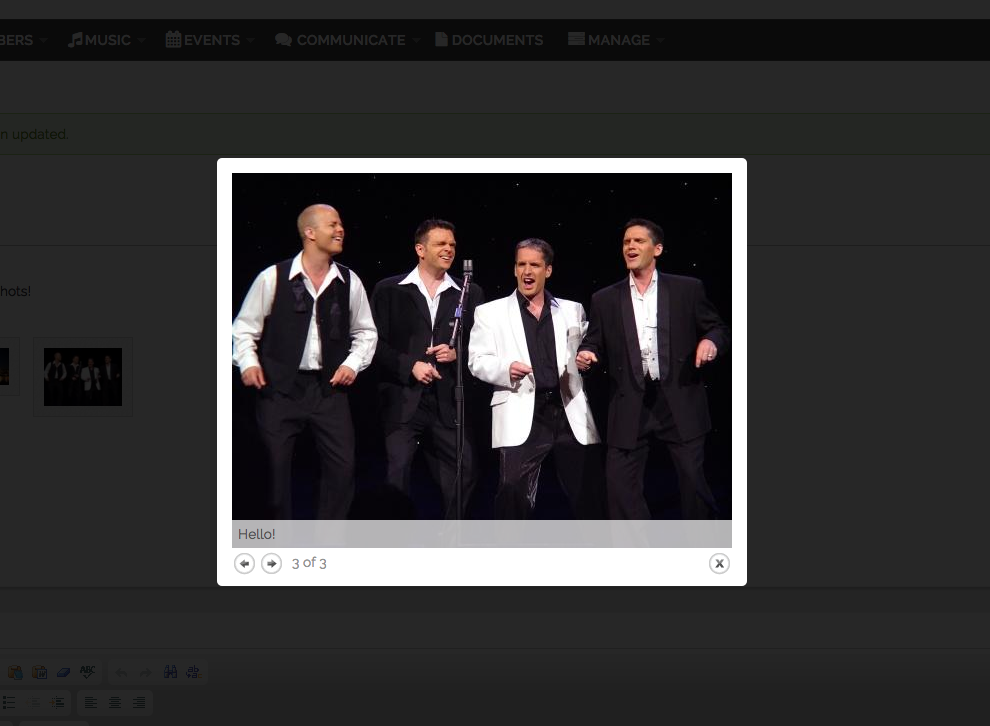 You can use the arrows to navigate, or click the X in the bottom right corner to exit the expanded view.
---
Note: There are no notifications for additions made to the image gallery area.
---